Health inclusive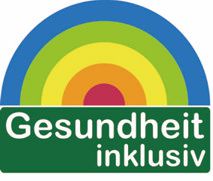 Workplace health promotion is a great way to foster health at the workplace. To enable people with disabilities to benefit, the instruments and methods of workplace health promotion were extended, adapted and tested in this 2.5-year project.
People with and without disabilities were able to go through a process of workplace health promotion together and benefit from the measures developed therein.
At the end of the project, a guideline for inclusive workplace health promotion in easy language was published. The guideline should make it possible to carry out an inclusive process of workplace health promotion both in facilities for people with disabilities as well as in inclusive businesses.
Project Partners
Funding Bodies
Federal Ministry of Austria - Social Affairs, Health, Care and Consumer Protection

Gefördert aus den Mitteln des Fonds Gesundes Österreich - Gesundheit Österreich GmbH - Geschäftsbereich Fonds Gesundes Österreich

Österreichische Gesundheitskasse

Gesundheitsland Oberösterreich

BGF Netzwerk

Sozialland Oberösterreich

AK Oberösterreich
Downloads